Barry M. Snyder, Esq.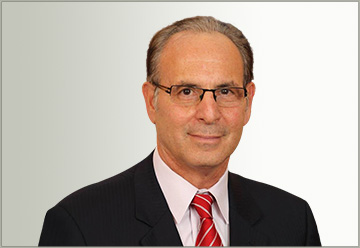 23 Reviews

Attorney Barry Snyder has more than 40 years of experience. He is admitted to practice in all of the courts of Florida and the United District Courts of the Southern, Middle and Northern District and the U.S. 11 Circuit Court of Appeals. He's a Board Certified Civil Trial Attorney and Certified Civil Mediator for Miami-Dade Circuit Court and Mediator for the Department of Insurance.
He's well known for returning phone calls himself.
Attorney Barry M. Snyder is a:
Board Certified Civil Trial Attorney;
Certified Circuit Court Civil Mediator;
Supreme Court of Florida Qualified Arbitrator;
Past president of the North Dade Bar, twice;
Member of the Association of American Trial Lawyers;
Member of the Academy of Florida Justice Association
Member of National Association of Criminal Defense Lawyers;
Has received an AV rating from Martindale Hubbell, the highest rating available from this national lawyer information service;
Holds a 100 ton U.S Coast Guard Masters license;
Certified PADI Scuba Instructor;
Attorney Barry M. Snyder has been a guest lecturer at Barry University, University of Miami Law School;
Atty. Snyder is a member of the South Florida Shomrim Society, a fraternal organization for police and public safety officers committed to serving the criminal justice system;
Mr. Snyder also sponsors Vision World Foundation, a non-profit organization which helps increase independence in the lives of blind and visually impaired people.
Attorney Barry M. Snyder Has Also:
Held an internship in the county attorney's office in New Hampshire
Served as a Police Officer and Prosecutor in New Hampshire
Served on many committees for the North Dade Chamber of Commerce
President of the Forum of North Dade, a community involved organization.
Served on United States Congressman Clay Shaw's Advisory committee.
Attorney Barry M. Snyder Has Been a Guest Lecturer for:
Dade County Public Schools;
Miami-Dade Community College;
Florida International University;
St. Thomas University School of Law;
Media expert interviews on CBS and NBC affiliate TV stations;
Featured in Aventura Magazine.
University of Miami Law School – Dive Bar Event
Awards & Accomplishments:
Top 10 Trucking Lawyer Assoc. 2017
Top 25 Motor Vehicle Trial Lawyers 2016
Community Chest Award CHAP 2016
Qualified Arbitrator – Supreme Court of Florida 2015
Top Lawyers in Florida – The Legal Network 2014
Certified Mediator -Florida Bar 1989
Board Certified – Civil Trial Florida Bar 1984
AV Preeminent Rated 2010 to Present

Associations & Membership:
Million Dollar Advocates Forum – Member (2017 – Present)
The National Trial Lawyers Top 100 Lawyers – Member (2017 – Present)
National Alliance to Nurture the Aged and the Youth – Board Member (2009 – Present)
North Dade Bar Association – Board Member (1987 – Present)
North Dade Bar Association – President (2005 – 2006)
Florida Bar mentorship program
Miami Professionalism Panel
Florida Bar Speakers Bureau
Justice Associate Auto Committee
Publications:
National Business Institute Seminar – Evidence (2017)
National Business Institute Seminar – The Big Six Admissibility Questions (2017)
National Business Institute Seminar – Medical Records and Bills (2016)
Education:
University of New Hampshire (JD – Juris Doctor) 1976
University of Miami (BA – Bachelor of Arts) 1973
Conferences Attended:
Practical Scenarios for Expert Witnesses – expert witness presentation (2017)
National Business Institute Program on Evidence(2017)
Miami-Dade College – Trio – Law for College Students (2017)
Forensic Expert Witness Association – Fort Lauderdale Conference – Turning a good expert witness into a great expert witness (2017)
Univ of Miami Law School Lawyers Giving Back – Pro Bono Services (2016)
Plantation High School – criminal law (2016)
Plaintiff's Auto Injury Litigation Strategies – update uninsured motorist and auto recent case law (2016)
How to Stay Sane and be Professional – Professionalism (2016)
National Business Institute – Ethics (2014)
St. Thomas Law School – Trial Advocacy
North Dade Bar Association – Communication Skills For Lawyers
Hobbies:
When Barry M. Snyder is not practicing law, he enjoys boating and scuba diving with his family. In the past, he taught many divers as a certified dive boat captain.
"Barry Snyder is an extremely professional, knowledgeable, efficient and caring attorney. He handled our auto accident personal injury lawsuit and got us the results we wanted! He was always available..."
Emily
---
"Barry Snyder was very efficient in handling my car accident. He always returned my phone calls and kept me informed about my case. I was extremely happy with the settlement that I received..."
Shelly
---
"I have worked with Barry Snyder on a number of occasions I have found him to be the most trustworthy attorney I have ever dealt with.both he and his partners are exceptional and extremely knowledgeable."
Tony
Read More

23 Reviews
"I endorse this lawyer. Highly competent and experienced. Handles cases with high level of ethics and responsibility, always keeping in mind the client's best interest. Excellent legal counsel sets the..."
Elizabeth A., Immigration Attorney
---
"Barry is an outstanding and competent attorney. He takes the time to analyze and understand his cases and determine an effective strategy. He genuinely cares about his clients and does not..."
Scott B., Social Security Attorney
---
"I have known Barry Snyder for close to twenty years. Not only is he one of the most knowledgeable attorneys I know he is is one of the greatest guys I have ever met. I endorse him without reservation."
Scott E., Criminal Defense Attorney
Read More

6 Endorsements